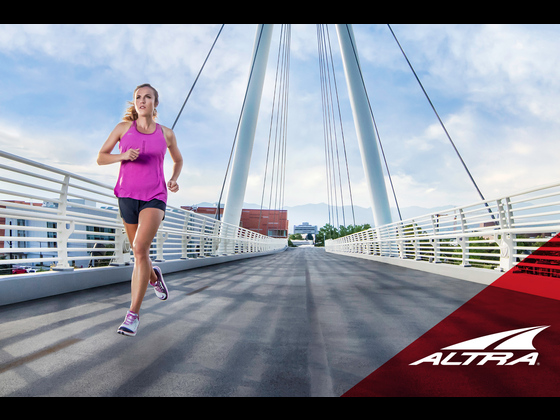 OUR MISSION
We are runners like you who strive to improve the running experience and encourage people to get into running. Our mission is to help every runner realize that with proper technique and a comfortable run, there are Zero Limits to what they can accomplish.
The success of your run comes first, and each day is a ceaseless pursuit of developing award-winning innovative footwear, providing unmatched education, and bringing you exceptional customer service.
Golden Harper: Since the mid 1990's, runners have come to my family's running store in the Wasatch Mountains complaining of knee pain, shin splints, and recurring foot pain. As a competitive runner who ran a world best 2:45 marathon at age 12, I understood their issues. My college research on running injuries, combined with video analysis at our store, made it easy to see that the design of traditional running shoes promoted poor form and excessive impact.
For decades, virtually every running shoe has featured pointy toe boxes and heels that were twice as thick and heavy as the forefoot. While shoe companies claimed this design would protect your body from running injuries, the scientific research did not agree.
After unsuccessfully lobbying shoe companies for years to change their design, I decided to modify shoes into something that could encourage low impact running technique and prevent injury.
Using the research as my guide, I went to work with my trusty toaster oven to try and solve my customers' injury problems. I melted outsoles off of traditional running shoes and removed the excess heel elevation. It was ugly, but it worked! I coined the term "Zero Drop™" to describe how the level cushioning no longer dropped from the heel down to the forefoot. To read more, click here!
Want to learn more about Altra and the magic behind the fit? Click here.
Are you interested in learning how to run better? Click here.
Head over to the blog for great stories and tips. Click here.
To visit the site and to see the new product, click here!